Recent Online Review
(VRBO) *
Paradise on the North Shore of Kauai * We're frequent visitors to Kauai and the Big Island, always looking for homes that are located just off the beaten path, that embody Hawaiian traditions, and that are comfortable and cared for. Mark's property is all of this, and more. The location simply couldn't be better — far enough from Hanalei and Princeville so that you feel that you are not part of the tourist mania, but not so far that stores, restaurants, and perfect beaches are not within an easy trip.
The river location is secluded, lush, and immediately makes you feel like you are in the kind of paradise that has become almost extinct in Hawaii.
Read More
And the houses and entire property are so well thought out that you are immediately comfortable, and know that you essentially need nothing except your own aloha. We're a family of 4, with two kids ages 12 and 14. Everybody felt welcome — grown-ups and kids. We stayed in the Guest House. It had a lovely porch/lanai, a great TV and music system, reliable and fast wi-fi, new appliances and laundry, plus a very well-equipped kitchen. The place was spotless, and the owner was graciously and instantly responsive to any questions and requests, without being the slightest bit intrusive.
It's a 5 minute drive to the end of the road and one of the most challenging and thrilling hikes in the world along the Na Pali coast. It's a 2-minute walk to the end of the driveway, and the walk-up window of the quite amazing Sushi Girl poke and sushi stand. And, it's 5 minutes to Hanalei, 12 to Princeville, and 15 minutes to the remarkable swimming and snorkeling at the Queen's Bath and Anini Beach. The entire experience — location, accommodations, and owner — define both hospitality and "Aloha."
The Irvine Family, Los Gatos, Ca.
A personal message to my potential guests….
"I have lived on Kauai for 45 years now, owned and managed River Estate for the past 18 of them. I provide complimentary concierge services to all my guests from the moment they book until they leave. Please feel free to ask me about all Kauai has to offer and let me help you make the most of your vacation time here."
River Estate has been in business since 1995. We created one of the very the first online vacation rental websites here on Kauai and have been on VRBO since 1996. Our VRBO listing number is #249 out of over a million! We're not going to be going anywhere. Come visit us and find out what old Hawaii feels like…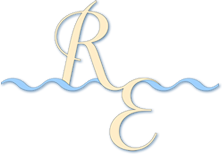 River Estate's Two Homes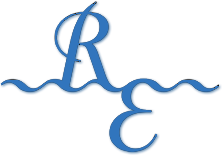 Featured in Many Publications, Highly Rated
River Estate was featured in Lonely Planet staff writer Andy Murdock's Valentines Day article "12 Romantic Getaways across the US"(#10 Romance for Island Lovers) Which was published on the Lonely Planet website. River Estate was also named one of Hawaii's top ten romantic hotels by Gayot.com in 2011. The Gayot Travel Guide to the good life was first published in 1961 by Andre Gayot. We were also featured in National Geographic Adventure Magazine in Feb.2006, as well as Fodor's and the Lonely Planet printed Kauai travel guides. River Estate also has wonderful reviews on TripAdvisor, VRBO, Yahoo Travel, Virtual Tourist and FlipKey from some of our past guests.
Prime Location
River Estate offers quality accommodations that are meticulously maintained and very user friendly. The homes are eclectic, comfortable and above all extremely peaceful and private. Our prime location is central to all the great North Kauai attractions. The whole area from Hanalei town, with it's restaurants and shopping, to Ke'e beach and the Napali Coast trail at the end of the road, and all the beaches and activities between them, is within a 10 minute drive in either direction of the property.
Current Specials and Discounts
Guest House
April 1-15, 2018 $275/night(2)
Riverhouse
April 1-15, 2018 $295/night(2)
Our Location – Ideally Central to Kauai's North Shore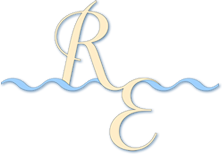 info@riverestate.com
24/7 Local Contact: Mark Barbanell, Owner [808.826.5118]
TVR Permit Numbers: TVNC-5132 * TVNC-1279
Hawaii State Tax ID: W-30347586-02
VRBO Listings # 249 and # 957015
Copyright © 1995-2016 River Estate Kauai All Rights Reserved