Our Rates
Holiday Dates
Christmas: Dec 20-Jan5
Thanksgiving: Nov 25-30
Nightly and Weekly Rates
The Standard Guest House Nightly Rate is $325 a night for up to 4 people for all dates except Christmas and Thanksgiving which are $350 a night.
The Standard Riverhouse Nightly Rate is $350 per night for up to 6 people for all dates but Christmas and Thanksgiving which are $375 per night.
Additional days more than a week but less than 2 weeks will be pro-rated at the daily rate. Discounts for bookings of 10 days or more or within 30 days of arrival.
Cleaning Fees
The Guest House out-cleaning fee is $275. The Riverhouse out-cleaning fee is $300.
Additional cleaning during your stay can be provided at an additional cost.
A mandatory mid- clean is required for stays longer than 10 days (Cost varies according to how many bedrooms used)
Deposits, Taxes, and Additional Fees
There is a $350 refundable security deposit for the Guest House and a $500 security deposit for the Riverhouse.
Please add 14.96% tax. All deposits will be refunded within 45 days of your departure minus any damage or extra cleaning. Damage or extra cleaning will be assessed by our cleaning and maintenance staff and the owner.
There is a $100 administration Fee to cover processing.
Policies
Minimum Stay
There is a five night minimum for all dates including Thanksgiving and Christmas. We will accept bookings of less than the minimum if your dates fit into our calendar. Most of the time we're able to fit our guests into the small periods of availability we have and discount those nights if they are within 30 days of your arrival date.
Cancellation
Cancellations outside of 90 days prior to arrival receive full refund minus all taxes paid and a $200 cancellation fee to cover administration costs. Cancellations within 90 days (120 days before the Christmas [Dec. 20-Jan5] ) holiday dates ) will be refunded 50% of the total monies paid minus all taxes paid and a $200 cancellation fee. For cancellations within 60 days of arrival all rent and taxes paid to date are forfeit unless the cancelled dates can be re booked in which case you will be refunded 50% of all monies paid minus all taxes paid and a $200 fee. "No shows" forfeit all funds paid to River Estate. No refunds for early departure (For any reason with no exceptions). All refunds for any reason will be made 45-60 days after cancellation.
Reservation Deposit
A reservation deposit totaling one half the total cost of your stay is required to secure the reservation. Balance is due the 1st of the month that's 2 months prior to your month of arrival.
Car Rentals, Activities & Travel Arrangements
I own a full service Hawaii based travel agency. (Agency license #TAR-5684, Activity Desk license AD-#1426) We will be happy to give you a quote on all or any portion of your travel package needs including other accommodations, airline tickets, car rentals or activities on Kauai or any other islands in your itinerary. Please let us know if you would like us to provide a quote for you.
PERSONAL CONCIERGE SERVICES
We offer our guests free concierge services. The owner takes a personal interest in making sure you make the most of your vacation time. We offer a wide range of services and lots of useful information from the moment you book to when you check out.
Discounts
Discounts available for stays longer than 10 days, any dates booked 12 months or more out from the date you make the booking or within 30 days of check-in.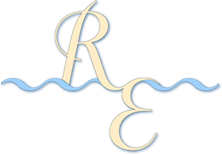 info@riverestate.com
24/7 Local Contact: Mark Barbanell, Owner [808.635.2929 mobil]
TVR Permit Numbers: TVNC-5132 * TVNC-1279
Hawaii State Tax ID: W-30347586-02
VRBO Listings #249, #957015
Copyright © 1995-2020 River Estate Kauai All Rights Reserved